Gambling Commission criticised as weak for failing to repeal licence of betting firm which failed to prevent money laundering!
The online betting firm Betway will pay a record £11.6m settlement for accepting stolen money from high-spending "VIP" customers, some of whom were displaying clear signs of gambling addiction.
The Gambling Commission, which has been under fire for being too weak, said its investigation showed that Betway had allowed £5.8m to flow through the business, some of which was stolen money.
It said Betway, whose investors include the South African entrepreneur Martin Moshal, had proved "inadequate" in its dealings with seven customers, failing to fulfil its obligations to prevent both money laundering and problem gambling.
While the £11.6m penalty package is a record, dwarfing the £7.8m that the online casino 888 paid in 2017, the commission opted not to use its power to suspend or revoke Betway's licence to operate, despite a long list of failures by the company.
Betway accepted £8m of deposits over four years from one customer, who lost £4m and whose account was flagged as a potential risk 20 times. On each occasion, staff accepted the gambler's word as evidence of their source of funds.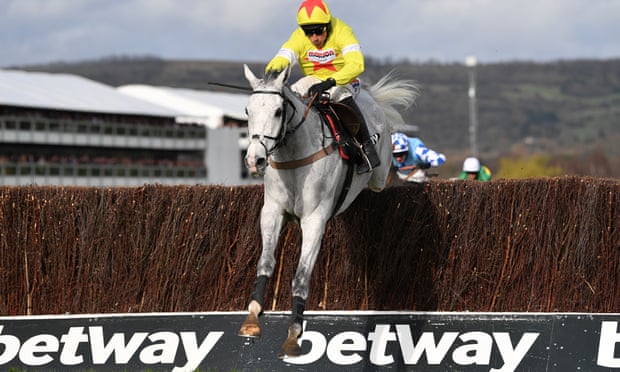 After an external report failed to verify the customer's ability to afford the bets, the case was referred to Betway's board of directors, who decided to allow the gambler to keep playing. The account was only closed after the police contacted Betway about the customer.
Another gambler deposited £1.6m and lost more than £700,000 over three years, despite being unemployed. Betway relied on unverified and "open source" information as evidence they could afford to do so.
It also accepted £494,000 from a customer who had 11 different accounts with the company and had previously signed up to exclude themselves from gambling, a measure offered to people struggling with addiction.
"Betway could not provide evidence of any social responsibility interactions being carried out with this customer," said the commission, blaming systemic historical failings at the company.
In another of the seven cases, a customer deposited £187,000 in two days without being asked for information about the source of their funds.
Gambling companies have to perform checks on how heavy gamblers fund their bets, as a condition of their licence to operate.
The Labour MP Carolyn Harris said: "Just how exploitative has a gambling company got to be before the Gambling Commission suspends their licence?
"Betway's fine for calculated and deliberate manipulation of VIP customers is paltry in comparison with the damage they will have caused to those caught in the web of VIP inducements.
---
The industry is morally bankrupt, the Gambling Commission is complicit and both should be concerned that their ability to operate in this way is fast coming to an end.
Richard Watson, one of the regulator's executive directors, said: "The actions of Betway suggest there was little regard for the welfare of its VIP customers or the impact on those around them."
Betway's CEO, Anthony Werkman, said the company had no interest in profiting from stolen funds and had improved its systems and shut down its VIP programme.
He said: "Betway takes full responsibility for the small number of historic cases which have led to this settlement. We have fully cooperated with the investigation and will take further proactive steps to ensure all recommendations and findings are implemented.
It will pay £5.8m to the victims of crimes committed by customers and a further £5.8m to fund the Gambling Commission's efforts to reduce gambling harm.
The total £11.6m penalty package, the largest ever handed down by the commission, comes at a sensitive time for the gambling industry.
The commission has already ordered the industry to review the so-called VIP schemes at the centre of the penalty for Betway. The Ladbrokes owner, GVC, is in charge of the review, despite its own past transgressions involving VIPs.
"We have set tight deadlines for when we expect to see progress and if we do not see the right results then we will have no choice but to take further action," said Watson.Advertisement
"This case highlights again why progress needs to be made."
The industry has also been beefing up its lobbying team and trying to demonstrate its willingness to change, ahead of a government review of the Gambling Act that could dramatically tighten regulations.
In the short term, much of the industry is occupied by this week's Cheltenham Festival of horse racing.